www.qrpfoxhunt.org
In early 2003, Roger J. Wendell (WBØJNR) volunteered to
take over as webmaster for all of the QRP Fox Hunt web pages. Roger
decided, except for minor corrections, to keep all of the Hunt's previous
pages pretty much intact, as they were, for historical purposes...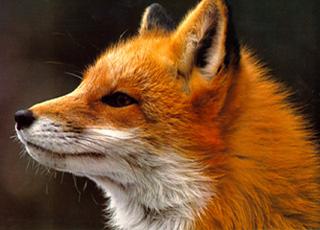 QRP-L 40 Meter FOX HUNT
WINTER 2000-2001

"It is a fine day for a fox chase, my boys."
George Washington, Battle of Brandywine, 1777
In a long-standing tradition, the QRP-L Fox Hunt is a series of two hour events during which QRP stations (Hounds) attempt to work a single QRP station designated as The Fox. There will be two hunts each week through the winter, on Tuesday and Thursday evenings.

Click here for the RULES
The QRP-L Foxhunt Committee wishes to thank the Colorado QRP Club for their kind donation of this web space.

The QRP-L Foxhunt Committee:
N1TP, K0EVZ, K1MG, N1FN, K7QO
---

The names Fox, Hound, Fox, Hound, Fox Hunt, and Foxhunt used in conjunction with QRP activities and events are Service Marks of QRP-L, the property of Chuck Adams, K7QO, and may not be used without permission.

Fox Hunt Home Page (you are here)

"Fox Lite" -- There is also a "Cub Fox Hunt," restricted to 10WPM CW and conducted on
the Novice bands. Click here for details....
We continue receiving Email complaints that this web site promotes the hunting and killing of foxes. NO! "QRP Fox Hunt" is simply a name we've given a fun and exciting amateur radio activity that involves radio equipment, low power transmissions, antennas, and lots of skill between radio operators exchanging signals with each other - this activity has nothing to do with animals, guns, hunting or killing - thank you!!
Return to main Fox Hunt Home Page
Return to CQC Home Page
CQC Webmaster
Roger J. Wendell, WBØJNR
About | Contact | Home | Join | Meetings & Events | Members | Merchandise | Newsletter | Site Index |
Copyright © 1994 -