CQC
Photo Gallery
General Meeting - September 06, 1997

At the bottom of the page you will find links to the full size images.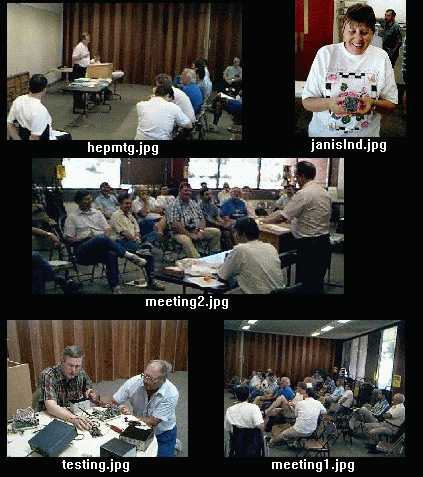 Upper left-- our Prez, Rich High (WØHEP) holds the meeting spellbound, as usual.
Upper right-- Jan Medley (KBØWQT) shows off her ultra-miniature Island Keyer.
Crowd scenes: meeting2.jpg meeting1.jpg
Our program-- Mike N5LPZ helps Ron, KIØII calibrate his rig.

Return to the CQC Photo Gallery Index



Return to CQC Home Page



CQC Webmaster
Roger J. Wendell, WBØJNR
About | Contact | Home | Join | Meetings & Events | Members | Merchandise | Newsletter | Site Index |
Copyright © 1994 -