CQC
Humor!

Got something humorous as it relates to QRP, Ham Radio, Colorado or our Club?
Send it in and we'll post it here!
Click on thumbnail images for a larger view!
$800 Finals!!!
Vince Kumagai, KIØRB, sent this photo from the June 11th (2005) Pikes Peak Hamfest:
"One of our members, Dick Knox NØJW, from Colorado Springs, donated an artifact to the club - an $800 final. I have attached a picture. It's too funny. I had at least 6 offers to buy it. Some one told me it was an RF pre-amp tube. Must be some receiver that it goes in. It's dated 1944."

Note: That's past-CQC-president KA3RDZ to the left of NØJW

Waiting out the storm...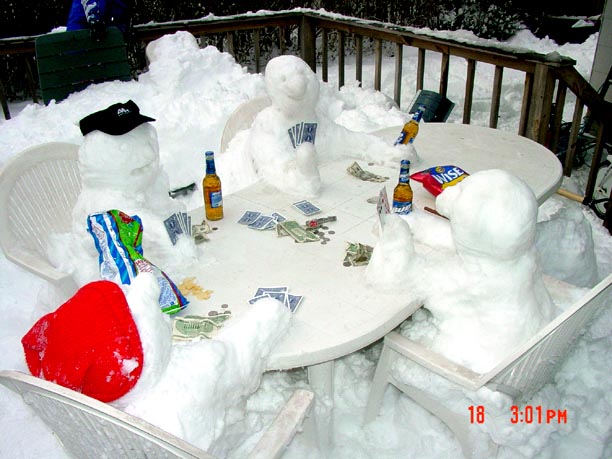 Posted with permission - Jon Tater and his children created this great little card game during the winter of 2003/04!



Return to CQC Home Page



CQC Webmaster
Roger J. Wendell, WBØJNR
About | Contact | Home | Join | Meetings & Events | Members | Merchandise | Newsletter | Site Index |
Copyright © 1994 -