Competitive site
by Al, KØFRP


CQC 2008 FD competitive site
Just collected all the data for Field Day 
 
Location Rampart Range Road 8500 ft
Antennas 4 el 20m mono 50 ft
4 el 15m mono 50 ft
3 el 10m yagi mono 20 ft
A4 100ft  crank up on trailer
2 el 80m loops 90 ft apex
40m loop 85 ft apex
 
Ops KT5E, KF7MD, KR0U, K0FRP GOTA K0FEI
Radios Elecraft K3 and K2 N1MM logger,
FT726 VHF GOTA K2
 
1190 Q's CW
109 SSB
Bonus points
14,190 points Total


WØCQC (the Colorado QRP Club's official station) came in first place in the 2A Battery class for Field Day 2008! Click Here for QST's large pdf listing of all Field Day scores for 2008...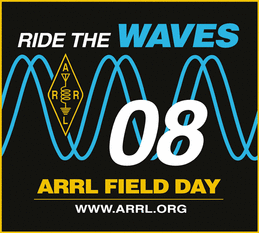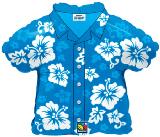 Aloha site
by Dick, ABØCd

Location:

Cherry Creek State Park Group Campsite/Arapahoe Circle/SE Denver
Amenities:
Our own dedicated shelter with heated bathroom, hot & cold running water, 50-amp electric circuits, full outdoor kitchen with sink, picnic tables, grill, fire circle, cement floor, large overhead shelter, 6 RV sites with power and water, 6 tent sites. Right across the road: new bathrooms & showers.
Stations:
HF-1 (Dick, ABØCD): Elecraft K2 (w/ATU), Schurr Paddle
HF-2 (Dick, ABØCD): Yaesu FT-817, LDG Z100 ATU, Bencher Paddle
HF-3 (Scott, KCØHSV): Yaesu FT-450 (w/ATU), straight key
VHF/UHF (Scott, KCØHSV): Yaesu FT-817
Station Locations:
All the stations were set up on the two picnic benches beneath the shelter, and closest to the kitchen area. Feedlines for the antenna farm were all run into the shelter area.
Antennas:
Multi-Band Doublet/Homebrew (Pete, NO2D): Mil Surplus Aluminum Mast
40M & 20M Tee Pee V/Homebrew (Dick, ABØCD): MFJ Pushup Mast
20M-10M End-fed "NØLX Vertical"/Homebrew (Vince, KIØRB): Fishing Pole Mast
20M Vertical/Gap (Scott, KCØHSV): Ground Mounted
6M-2M-70CM Beam/Cushcraft (Dick, ABØCD): Mil Surplus Fiberglass Mast
Batteries:
2-120 AH Gel Cells (Al, KØFRP/ICM Corp.)
Exide Marathon automotive battery; 7 AH Helios (Scott, KCØHSV)
2-7.2 AH Gel Cells-Solar Charged (Dick, ABØCD)
1-85 AH Marine Deep Cycle-Backup (Dick, ABØCD)