CQC
Photo Gallery
ZM-2 Tuner by KØFRP 1998

It may take awhile for the thumbnail images to load... please be patient!
Click on the pictures to view in full size.
The Emtech ZM-2 Antenna Tuner
by Al Dawkins, KØFRP
As requested I have some pix's taken by Marshall (N1FN) of the partial build of the ZM-2.
I decided to change the original front panel control placements. Plus have the in's and out's on the back. Not to say that Roy's original placement was not good. I just prefer it that way.
A kit of this nature is put together as to allow these changes. If I were backpacking and had the equipment setup on the ground or a nice rock, the controls and in's and out's would be better coming off the front panel. Same stuff just rearranged. This kit is unique in the fact that the end product is not set in stone.
Final picture will be coming as soon as I complete the wiring and decals. I hope to finish this weekend. Al KØFRP


Internal parts and completed front/back panels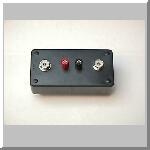 Connectors relocated to back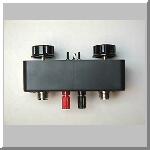 View from the top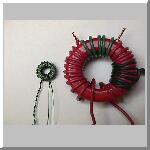 The two toroids


The completed ZM-2!

Return to the CQC March 1998 meeting page


Return to the CQC Photo Gallery Index



Return to CQC Home Page



CQC Webmaster
Roger J. Wendell, WBØJNR
About | Contact | Home | Join | Meetings & Events | Members | Merchandise | Newsletter | Site Index |
Copyright © 1994 -